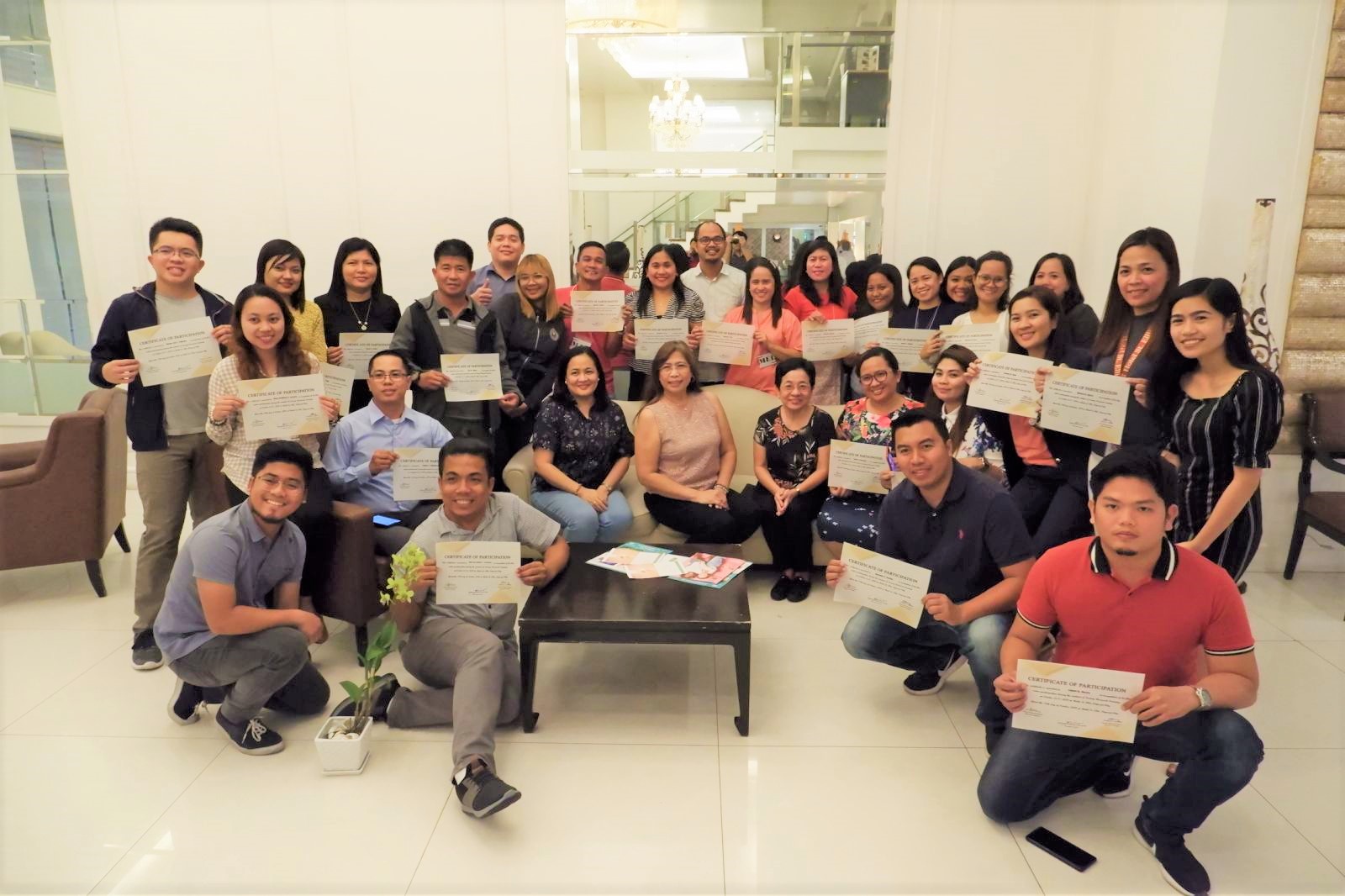 Sunwest Group Holding Company, Inc. (SGHCI) employees joined a 3-day Survey Training conducted last October 15-17, 2019 in Hotel St. Ellis, Legazpi, Albay to better understand and across all survey modes, to collect, analyze, and use data to formulate strategies for a more effective business model, create targeted marketing strategies, and enhance customer service.
The training was spearheaded by Market Research Experts, Ms. Joy Casuga and Ms. Ofelia Ramirez, who have been in the field of research for the past 20 to 30 years and representatives from different affiliates in Hotel, Realty and Sunwest Care Foundation participated in the said survey training.
The training was divided into two parts; the discussion and the fieldwork. They started the training by discussing all the necessary information about conducting a survey such as explaining how to get the sample size or the number of participants, how to make a basic questionnaire that will be used during the fieldwork, and the do's and don'ts of surveying before being deployed to different barangays in Legazpi for the fieldwork.
A discussion was held after the fieldwork and improvements were raised by the supervisors to make the questionnaire more effective and simpler so that the respondents can understand it with ease.
After the fieldwork, the representatives went on with the discussion of tabulation and analysis based on the data collected from the fieldwork, as well as the revisions of the questionnaires. The training ended with the giving of certificates to each participant and photo opportunities.
It was a short yet fun training. This training is a manifestation that Sunwest knows how to invest in the growth of the company, and that is by providing new knowledge and skills to its employees. Making sure that each and every one can be a part of the companies' future plan.