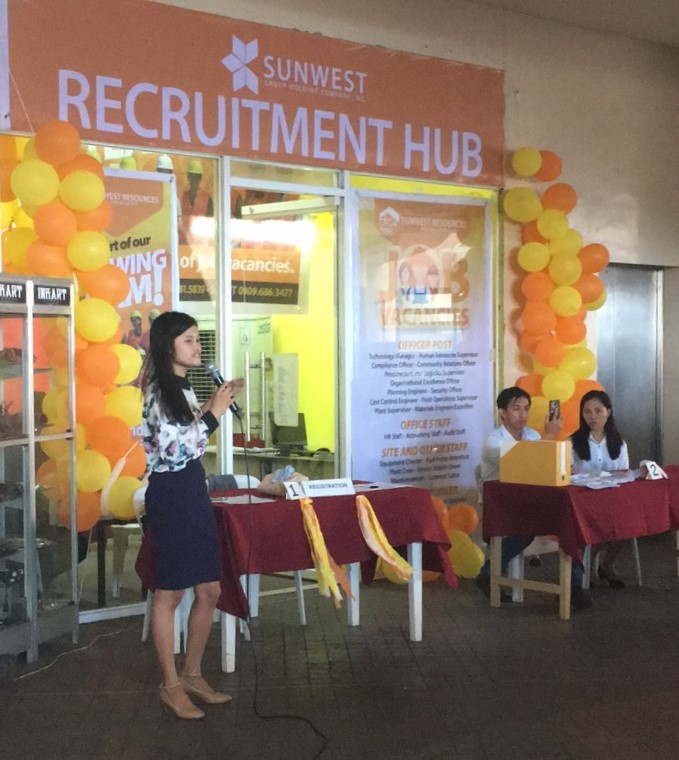 The Sunwest Group Holding Company, Inc. (SGHCI), a well-known company in the Bicol Region recently inaugurated its first recruitment hub at the Celebration Plaza in Embarcadero de Legazpi, Port Area, Legazpi City, Albay.
SGHCI has also opened at least thousands of available local jobs across the industries of Construction, Energy, Real Estate, Hotels and Resorts for the Bicolanos and Bicolano Overseas Filipino Workers (OFWs) wishing to return to the Philippines from Kuwait and other countries.
The company has initiated a Jobs Fair held at the Embarcadero De Legazpi last May 2018, wherein thousands of applicants flock the venue, hopeful to be considered for the different job vacancies.
Mr. Elizaldy S. Co, Chief Executive Officer (CEO) and Chairman of the Sunwest Group, and a Bicolano Philanthropist, said that this action aims to provide local and decent jobs to the Bicolanos in the region.
"It's time to provide jobs for the Bicolanos and prioritize our hardworking OFWs for local employment. They've been away for long and we know they have contributed so much for the growth and development of our country. This is also a support to one of the thrusts of President Rodrigo Duterte's
Administration, to create more local jobs, for the Filipinos. By this, we are making an inclusive economic growth amongst us," Mr. Co said in a statement.
The company conducted an orientation and lectures on work, business and livelihood for the aspiring applicants, in coordination with the staff of SCDC.
The said recruitment hub boasts a spacious applicants' lounge, state-of-the-art facilities such as interview rooms and testing areas.