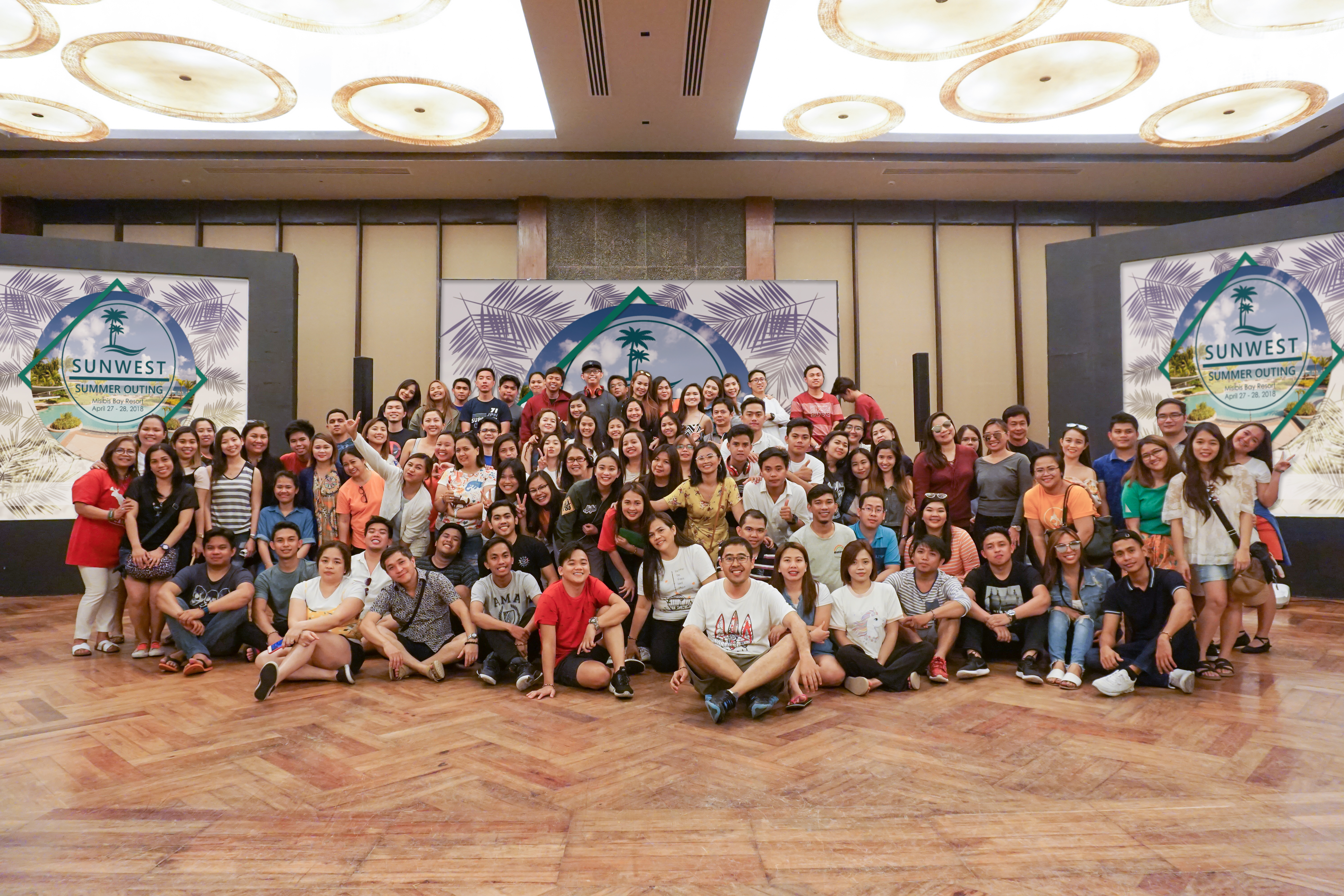 The Sunwest Group Holding Company Incorporated (SGHCI) held its annual company outing at Misibis Bay Resort in Cagraray Island in the province of Albay last April 27 and 28, 2018.
The Sunwest employees were delighted as they took a dip in rejuvenating pools and thrilled over the abundance of exhilarating water sports such as Jet Ski, Kayak, Stand-up Paddle and Snorkeling.
They also loved the sublime luxury of the Asian-inspired villas, Garden View Rooms and Pacific View Rooms designed with high, airy ceilings, expansive terraces with direct access to the pool or a secret path to the beach. Luxurious bathrooms and superbly comfortable beds provided relaxation to them.
The unhindered and beautiful view of the Pacific Ocean together with powdery white beach also mesmerized the employees.
Some enjoyed the extraordinary, extravagant and enchanting experience of the land activities such as ATVs, Eco Park Tour and Zipline.
For a spiritual experience, a Catholic Mass was held at the Misibis Bay Stella Maris Chapel and employees cherished a scenic view as the legendary and perfectly cone-shaped Mayon Volcano was seen from the Chapel.
The said activity aims to cultivate meaningful relationships amongst the employees and connect with one another on a more personal level, to take their minds off from work, and to just enjoy themselves. As they feel refreshed and renewed, they now return to their work with more energy and zest.
"We, employees are like batteries. We need to be recharged, by having a break from the usual routine. Having this activity, we expect that everyone is invigorated with creativity, motivation and positive energy," Reginald Adoremos, Human Resources Department Manager said in his remarks during the closing program.