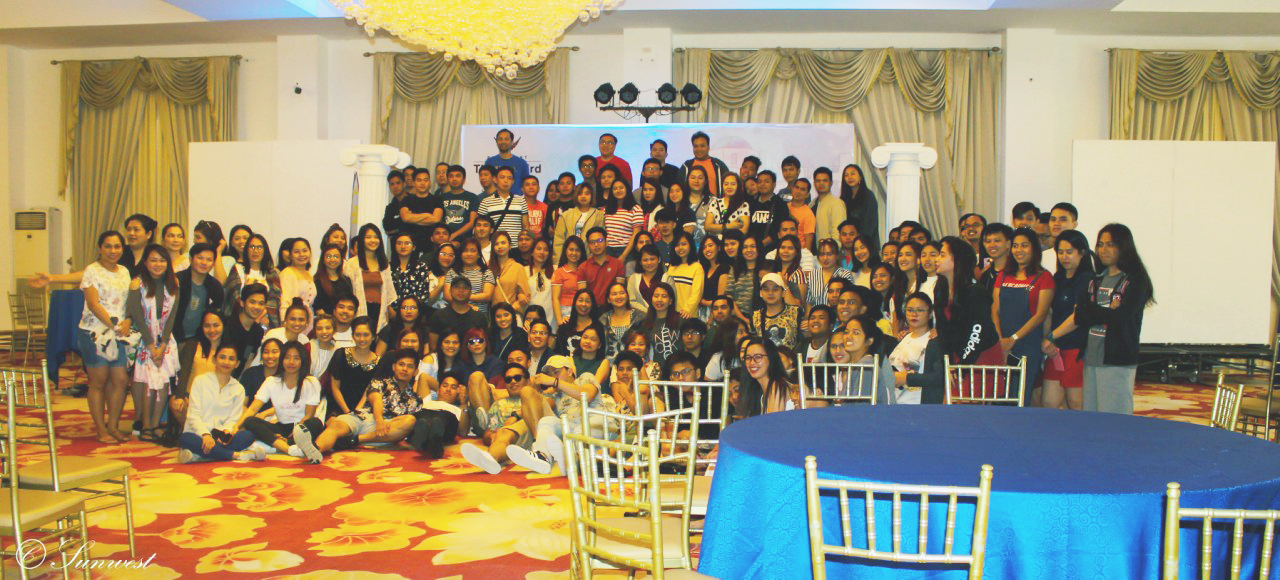 Nothing can stop Sunwest Group Holding Company, Inc. (SGHCI) employees from having their Annual Team Building, even the rain! This year, the employees loved the Santorini vibe of Thunderbird Resort & Casino in Poro Point, La Union.
The team building activities were spearheaded by Ms. Venus Bunuan, Thunderbird Sales Coordinator, together with Mr. Mark Latoja and his team, Thunderbird In-House Team Building Facilitator. After dividing the employees into 8 groups, each team appointed their respective team leaders to come up with a game plan and strategies. But before the team-building started, Mr. Latoja with his team taught the employees a short dance to the tune of "Pag-Ibig Tulad ng Batis" which got the employees warmed up before playing.
Rain or shine, the employees conquered every activity and showed their eagerness to win. Teamwork was exhibited and each member of the group did their part to win each game. Even though it rained during the activities, the employees didn't leave the game and continued playing with enthusiasm and smile.
After an eventful day, the Human Resources Department (HRD) announced the winners and prizes while the employees' enjoying a delicious buffet dinner hosted by the hotel with a live performance by Banda Ni Kelly, the in-house band. Banda Ni Kelly set the mood for the party and hyped up the crowd and even invited a few employees to share the stage with them.
Besides the fun games and activities, the employees enjoyed the Thunderbird Resort & Casino's "Santorini" vibe with its blue and white-themed resort. The rooms and bathrooms are spacious, which gives them quite a homey feeling. The scenic view of the beach and the sunset can be relished from the veranda of the hotel rooms.
Annual team buildings are important for the employees to have the chance to relax, have fun, and take a break from work. Various activities are conducted to strengthen the employees' relationship with each other as well as get to know who they're working with on a more intimate level.