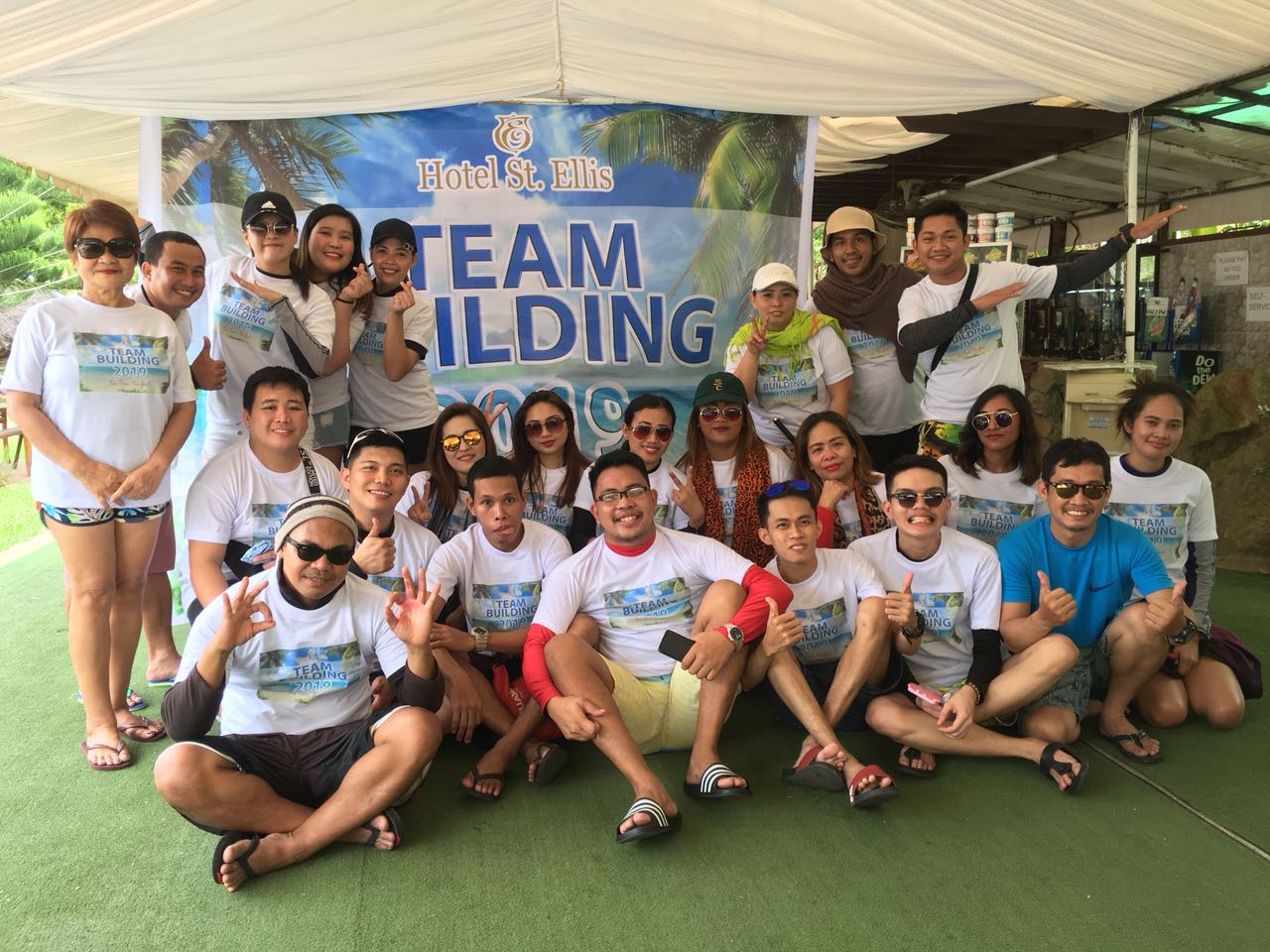 Bicol, Philippines – It's never too late for Hotel St. Ellis (HSE) to take a break for its Team Building this 2019!
HSE, a refined modern day interpretation of timeless elegance, conducted a two-part team building for its personnel in Caramoan Island and Donsol, Sorsogon last August 24 and 31, 2019, respectively. 
The HSE staff were mesmerized with the breathtaking view of Caramoan Island as it was their first time to visit the island in Camarines Sur. To strengthen the trust and improve the value of closeness and friendship among each other, the employees enjoyed boodle fights during lunch and dinner. The HSE staff made the most out of their first time experience in Caramoan Island as they spent a day at the beach, joined the island tour, and tried to catch some fish for dinner. To cap off the night, they bonded over karaoke. The team had a relaxing overnight stay at the Rex Tourist Inn.
Meanwhile, remaining HSE personnel who were not able to join the Caramoan Trip didn't feel any blues as they have enjoyed the "feels like home" vibe of Vitton and Woodland Resort in the beautiful paradise of Donsol, Sorsogon. 
"Hotel St. Ellis' Team Building/Summer Break 2019 was so much fun for us. Excitement, camaraderie, exposure to tourist destinations, island hopping, swimming, videoke challenge in the evening, games, boodle fight and their first time to experience said activities outside Albay were definitely what we needed," Ms. Josie T. Mateo, General Manager – Officer-in-Charge of Hotel St. Ellis shared.
Camaraderie is vital in every company and the purpose of having a team building is to bring the employees together to have better collaboration and teamwork. Fun activities will help employees see each other in a different light allow them to connect in a different setting.