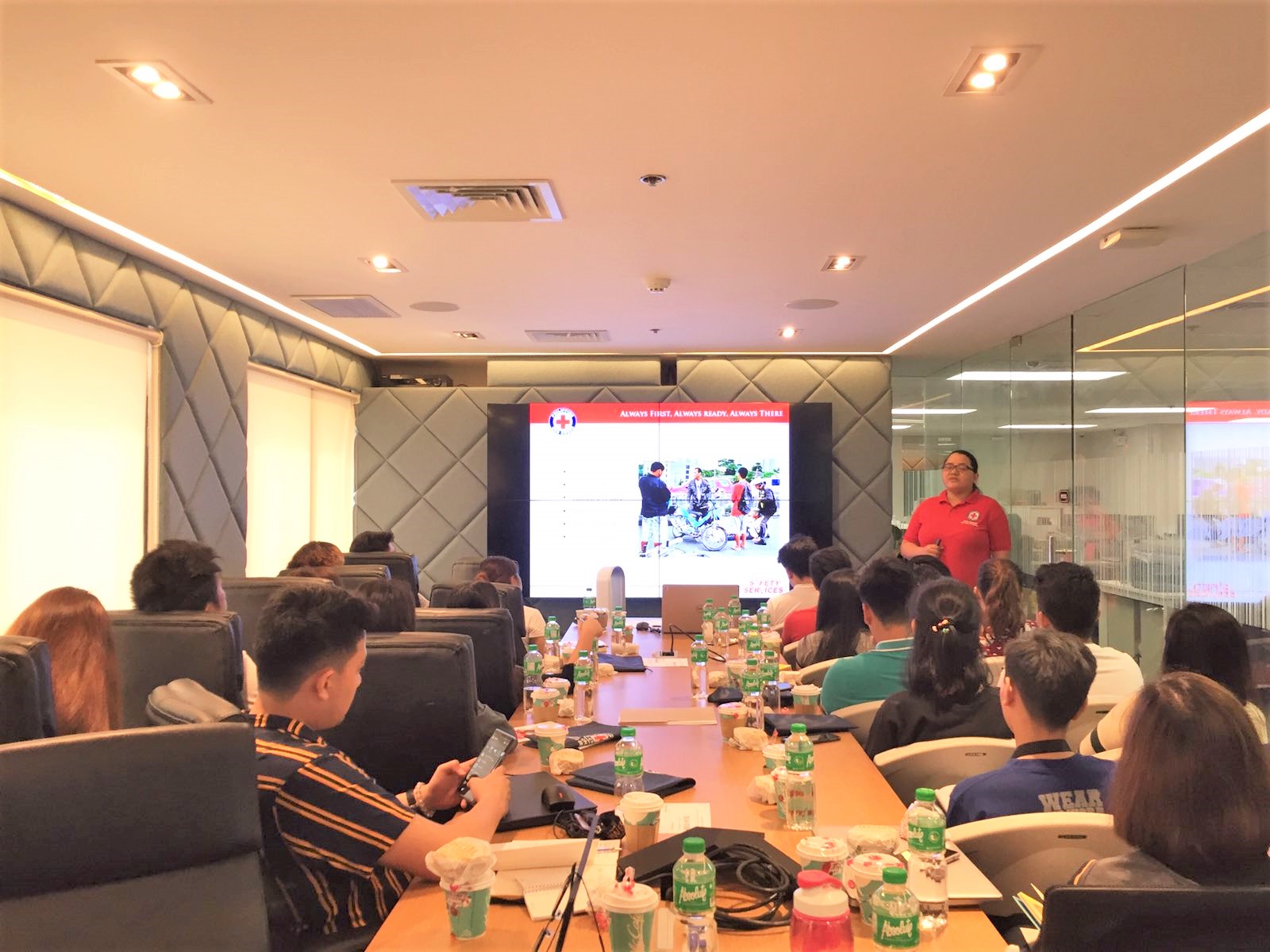 Representatives from different departments of Sunwest Group Holding Company, Inc. (SGHCI) joined a 2-day "Occupational First Aid and Basic Life Support with AED" training by Philippine Red Cross, last November 8 and 11, 2019 in West Tower PSE Center, Ortigas, Pasig City.
The training is a requirement under Department of Labor and Employment (DOLE) Order No. 198 pursuant to Section 32 of Republic Act No. 11058 or an Act of Strengthening Compliance with Occupational Safety and Health Standards, to ensure a safe and healthful workplace, and to produce certified first-aider who can administer immediate medical help in case of emergency.
Participants were trained in first aid for basic life support, open wound, burns, head and spine injuries, heat-related, lifting and moving emergencies that may occur in and outside of the workplace. They were also trained on how to act on common emergencies and special situations.
These employees who participated in the said training have been certified and became the company's official
"first-aider".
"First aid training helps in reducing risks and empowering the trainees with the ability to assess and manage the situation in the event of a medical
emergency or even the coming of the big one. It saves lives. First aid training provides our staff with the confidence and capability to react
immediately to an incident, injury or illness. In the event of a medical emergency, when properly trained, a fellow employee can administer
basic medical treatment say CPR (as needed)." Ms. April Racuyal, RN, Sunwest's company nurse said in a statement.
SGHCI continues to provide a safe and healthy workplace for all employees and ensures that emergencies will be addressed properly with no casualty.