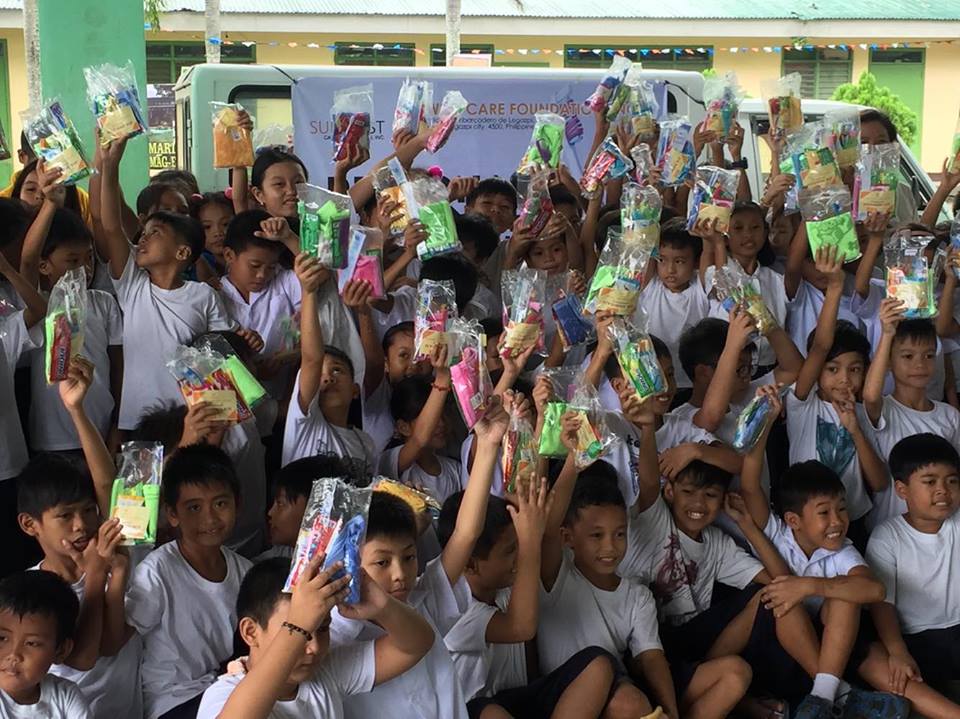 Sunwest Care Foundation, Inc. (SCFI) is now on its 2nd year of implementing the Proper Hygiene Orientation and Hygiene Kit Distribution to its adopted schools in the Bicol Region. Last year, the foundation distributed bags full of school supplies to the different schools and this year, they have provided students with Hygiene Kits.
SCFI shares the same advocacy with the Department of Education on promoting healthy lifestyles for every student. One of its programs is the Health Program and the foundation prepared different activities for the students to better understand the importance of a healthy lifestyle.
SCFI visited eight (8) schools – Bogtong Elementary School, Mabinit Elementary School, Misibis Elemventary School, Alobo Elementary School, Solong Child Development Center, Solong Primary School, Obi Child Development Center, and Iyao Elementary School – and conducted an orientation on proper hygiene practice.
The SCFI's Executive Director, Ms. Gemma Quiros and staff, Mr. Roi Khaisser Torre, together with the respective heads of the schools, spearheaded the program and the distribution of the kits, and are continuously conducting educational programs and providing services to various communities. Truly, SCFI is a ray of hope for students in reaching their aspirations.