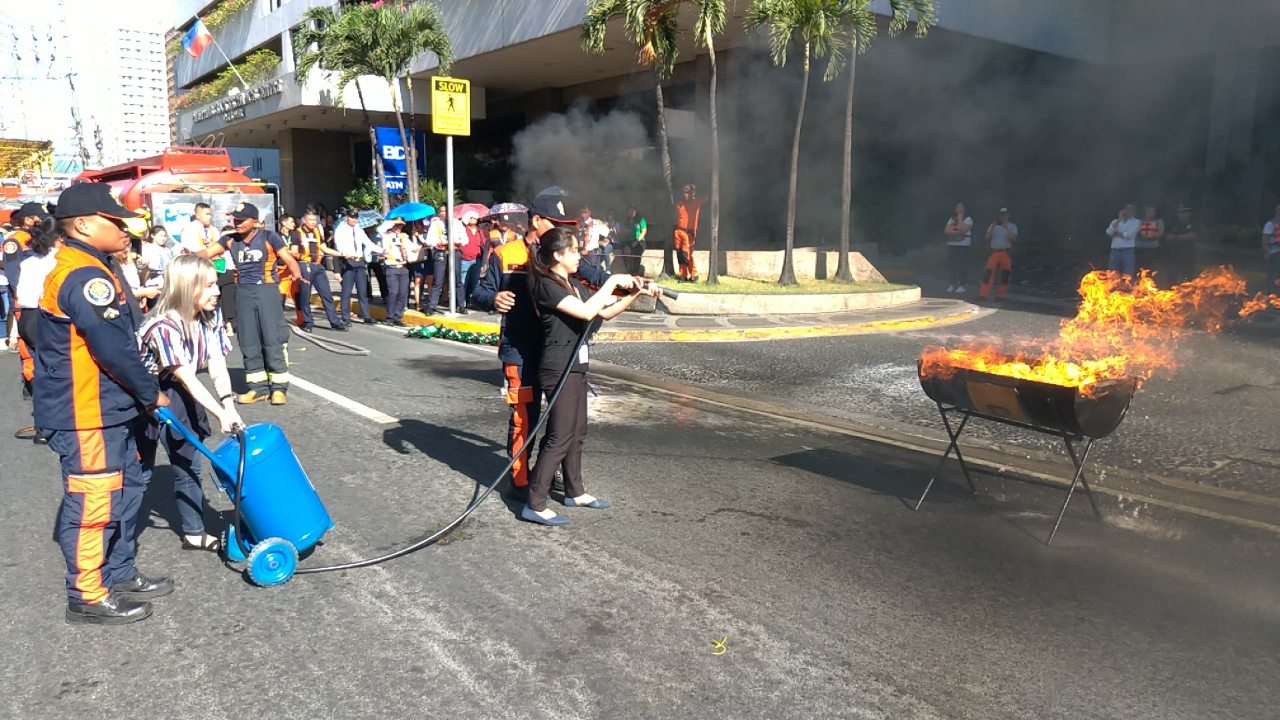 Preparation is key when it comes to sudden fire alarms. Last April 25, 2019, Sunwest Construction and Development Corporation (SCDC) actively participated in the Philippine Stock Exchange Center (PSEC)'s Fire Drill, conducted by the Bureau of Fire Protection (BFP) - Pasig in Ortigas Center.
"Fire Drills are conducted so people know what to do in case a fire breaks out within the workplace. This is essential so employees know how to respond calmly, safely, and quickly once the fire alarm starts ringing," said Mr. Jerry M. Pongpong, Jr., Senior External Affairs and Relations Officer of SCDC.
The BFP - Pasig also reminded the public to ensure that their fire alarms and sprinkler work, practice the evacuation plan and participate in fire drills, turn off liquefied petroleum gas or LPG tanks when not in use and to teach children about fire safety and using a fire extinguisher.