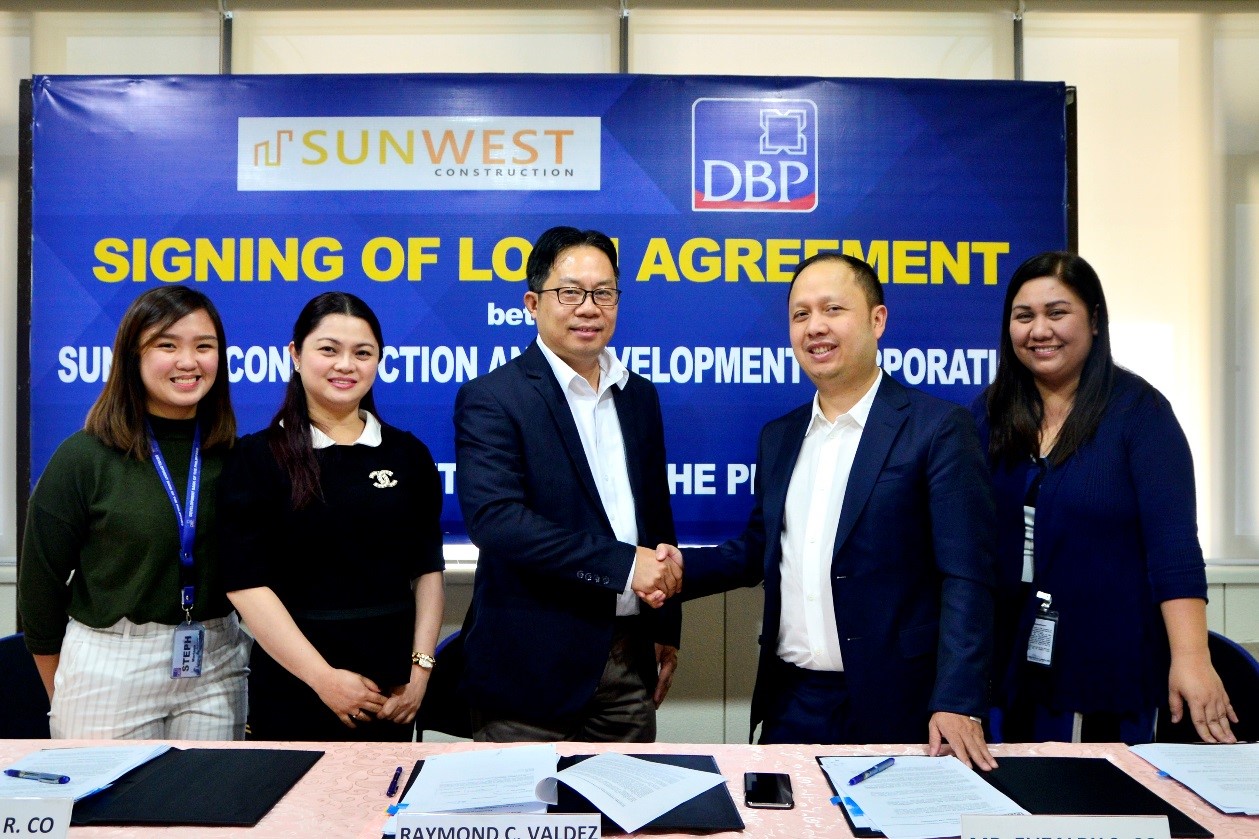 The Development Bank of the Philippines (DBP) recently extended a Php 500-million Omnibus Line facility to Sunwest Construction and Development Corporation (SCDC) to supplement the company's ongoing projects, in support of the President Duterte Administration's "Build, Build, Build!" program.
"We are very excited to have been appointed to help usher in the 'golden age for infrastructure' in the country." DBP President and CEO Cecilia C. Borromeo said in a statement.
The Triple A-rated construction firm has completed numerous projects such as roads, highways, ports, airports, bridges, and flood control systems in the Bicol region and in other strategic areas like Tacloban, Romblon and Marinduque.
SCDC has an estimated Php 6-billion worth of ongoing projects, including the development of the new Bicol International Airport and the expansion and upgrading of Matnog Port in Sorsogon.
The said agreement is under the Infrastructure Contractor Support (ICONS) program of DBP, which enables small and medium contractors to increase their capabilities through capital investments.
"We are intensely looking forward to helping bridge the country's infrastructure gap, and to help fund ongoing and proposed major infrastructure projects, which are vital for sustaining high and inclusive growth," Borromeo added.