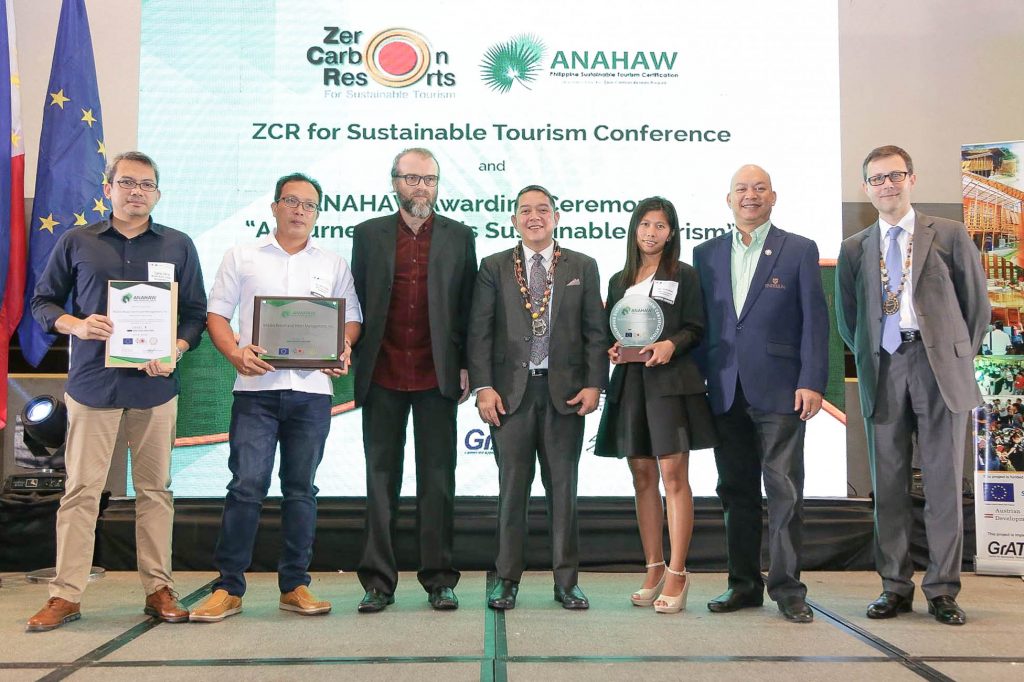 Cagraray Island, Bicol, Philippines – The Misibis Bay Resort has been awarded the prestigious ANAHAW Level 1 certification last August 31, 2018 at the ANAHAW – Philippine Sustainable Tourism Certification Awarding Ceremony held at the AG New World Manila Bay Hotel. The resort is managed by the Enderun Hospitality Management (EHM) and is the trade name of Misibis Resort and Hotel Management, Incorporated.
The ANAHAW Level 1 Certification, or the ANAHAW – Philippine Sustainable Tourism Certification (PTSC), authorizes hotels and resorts with innovations and techniques that help them conserve energy, water, fuel, and other resources, reduce waste and carbon emission, and improve their overall efficiency.
"To receive an ANAHAW certification is an important milestone for Misibis Bay Resort. We will remain committed to help the Department of Tourism in this meaningful project that will assure our guests that they are staying with a truly sustainable and environment-friendly hotel," Mr. Carlo Librea, General Manager of Misibis Bay Resort, shared during the awarding ceremony.
"The entire Enderun community is proud of this great accomplishment by Misibis Bay Resort. We thank and congratulate the management and staff for their tireless efforts in establishing a culture of sustainable tourism at the resort. The Anahaw award validates their efforts and serves to inspire other Enderun-managed properties to become champions of sustainability as well," Engr. Edmond P. Maceda, Enderun Colleges Director for Sustainability, added.
Mrs. Mylene R. Co, Chief Financial Officer of Sunwest Group Holding Company, Inc., expressed her gratitude towards the milestone that Misibis Bay has achieved, "We are honored to receive this prestigious award. We are grateful for our employees' dedication to uphold and influence Sunwest's principles and for the life-changing occasions that result from their remarkable efforts. We couldn't be happier we can share our passion with all of you."
Misibis Bay Resort was established in 2009 and it is located at Cagraray Island, 4509 Bacacay, Albay Province, Bicol Region, Philippines.