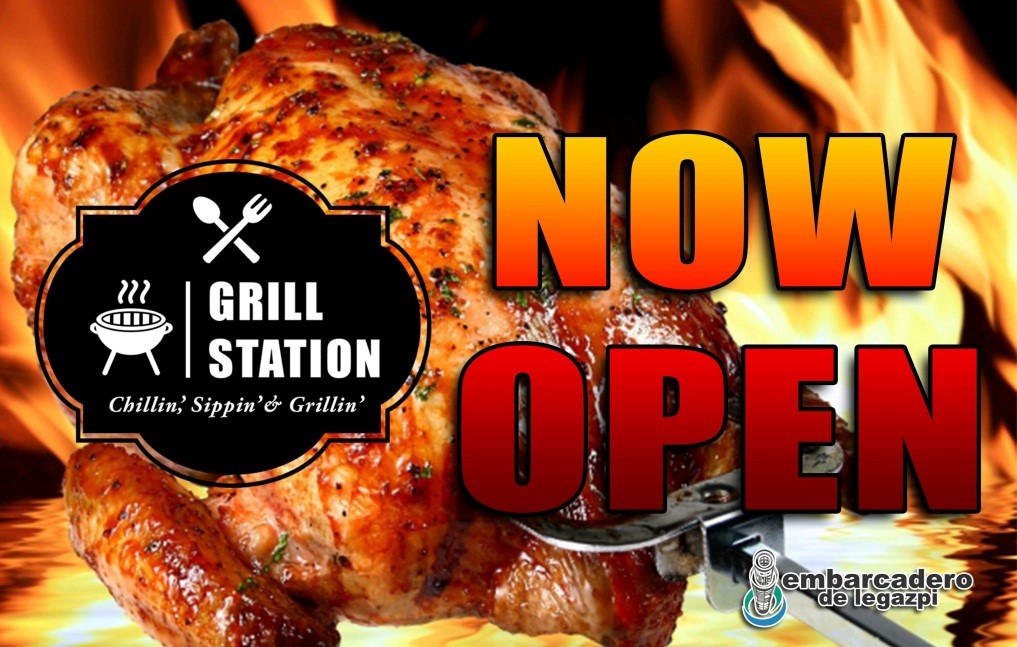 Embarcadero De Legazpi finally unveils to the public its new dining attraction, the "Grill Station", with its tagline Chillin', Sippin' & Grillin'. This new attraction is strategically located where the guest can enjoy fresh grilled food, together with the majestic view of the Mayon Volcano and refreshing ambiance of the Albay Gulf. 
As Filipinos are known as an avid fan of grilled food, the Grill Station will offer different kinds and types of grilled food plus beverages that you can only see and buy in Albay.
Some of their proud items on the menu are spicy grilled shrimp, pork grill steak, and our all-time favorite street food.
They also have an acoustic band every Thursday, Friday and Saturday from March 8, 2019 until May 31, 2019 with unlimited beer plus free "pulutan" starting from 6:00 pm to 8:00 pm. Grill Station is only a 3-month exhibit so it's better to pay a visit before it closes.
Embarcadero De Legazpi is a lifestyle hub for tourists, both foreign and locals. The establishments have been Bicol region's premium urban mall and shopping center that catered different lifestyle options for dining, shopping and entertainment.