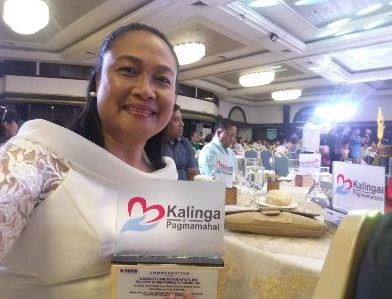 Sunwest Care Foundation, Inc. (SCFI) received a plaque of commendation from the Department of Social Welfare and Development (DSWD) for their remarkable contribution as corporate donor and active partner of DSWD in the 68th Anniversary of DSWD Region 5 in Legazpi City, Albay.
The strong support and active participation of SCFI to DSWD's platforms in helping the communities in terms of relevant and profound programs to children, youth and families became noteworthy through the Area-based Network – Albay Cluster.
Moreover, for the third time, SCFI has been awarded Level 1 - Certificate of Accreditation issued by DSWD Standards Bureau Central Office for the 3-year validity period, after having complied with its requirements for accreditation set forth per Administrative Order No, 17 series of 2012 entitled "Revised Standards for Community-based Services". SCFI also complied and qualified for the 3-year validity period of Certificate of Registration and License to Operate also awarded in the same event.
"This is one of my struggles of maintaining the standards of the regulatory body in implementing the Programs and Services set by SCFI for Certifications – DSWD 5 and DSWD Central Office. Really, it's a tough job, but it's fulfilling because as a catalyst of change – you are accountable to the Donor, to the people, and to the Institution. Helping less fortunate ones is not as easy as they think – it's a responsibility. Hence, the trust and confidence of Sir Zaldy and family, the Board of Trustees and the SGHCI family are SCFI's inspirations. This is for everyone!" Ms. Gemina O. Quiros, SCFI Executive Director shared.