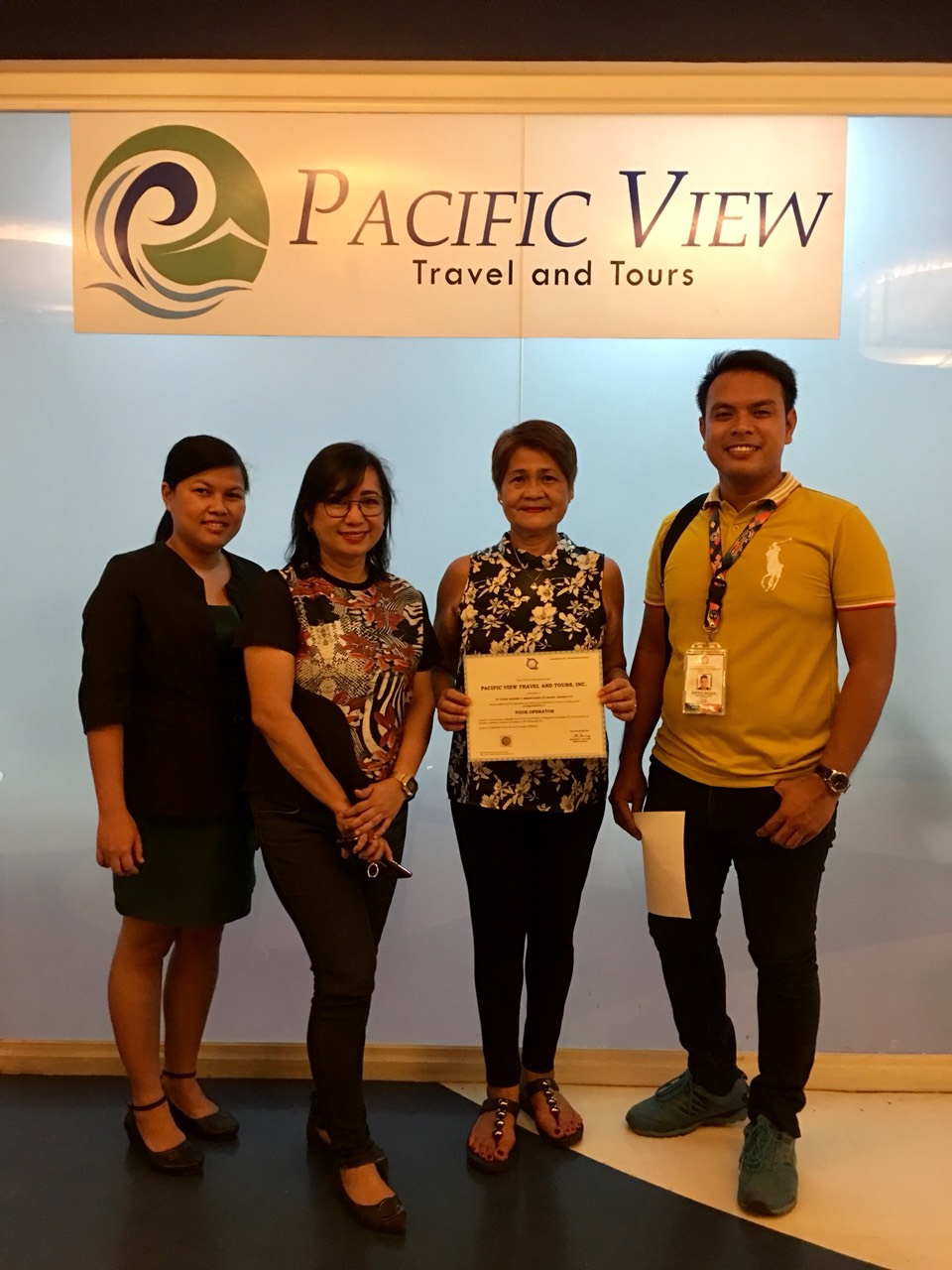 Legazpi City, Albay, Philippines - The Pacific View Travel and Tours, Inc. (PVTTI) has been accredited as a Tour Operator by the Department of Tourism (DOT) last September 19, 2018 after having complied with its requirements in the operation of the establishment.
The certificate was given to PVTTI under Sunwest Group Holding Company, Inc. (SGCHI), and as a tour operator it can now provide travel and tourism services to the public such as package tours, activities, hotels, tickets, car rentals, and other travel-related services.
"Pacific View Travel and Tours, Inc. is a newly established Sunwest Affiliate or Business Unit that has just been recently DOT Accredited. We offer local tour packages, educational tours, pilgrimage tours, and we will also go into airline ticketing venture. We will be adding an exciting ATV Adventure Package soon as well. It was a vision of Chairman of the Board, Mr. Elizaldy S. Co, to open a Travel Agency Business," Ms. Josie Mateo, General Manager of Pacific View Travel and Tours, Inc. said in a statement.
PVTTI will accommodate their first batch of On-the-Job Trainees (OJT) from the Tourism Scholars of Sunwest Care Foundation, Inc. (SCFI). According to the Ms. Mateo, these scholars will eventually be hired to work for PVTTI and the proper training that they will undergo will be very useful in anticipation of the full operations of the travel agency when the Bicol International Airport opens soon.
PVTTI was established last June 8, 2018 and is located in 3rd floor, Building 9, Emabarcadero de Legazpi, Victory Village South, Legazpi City, Province of Albay.